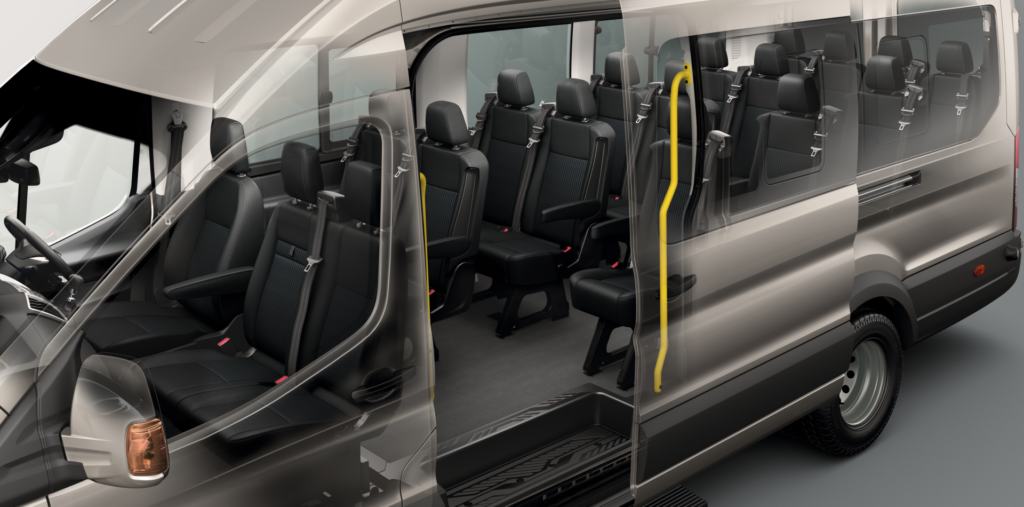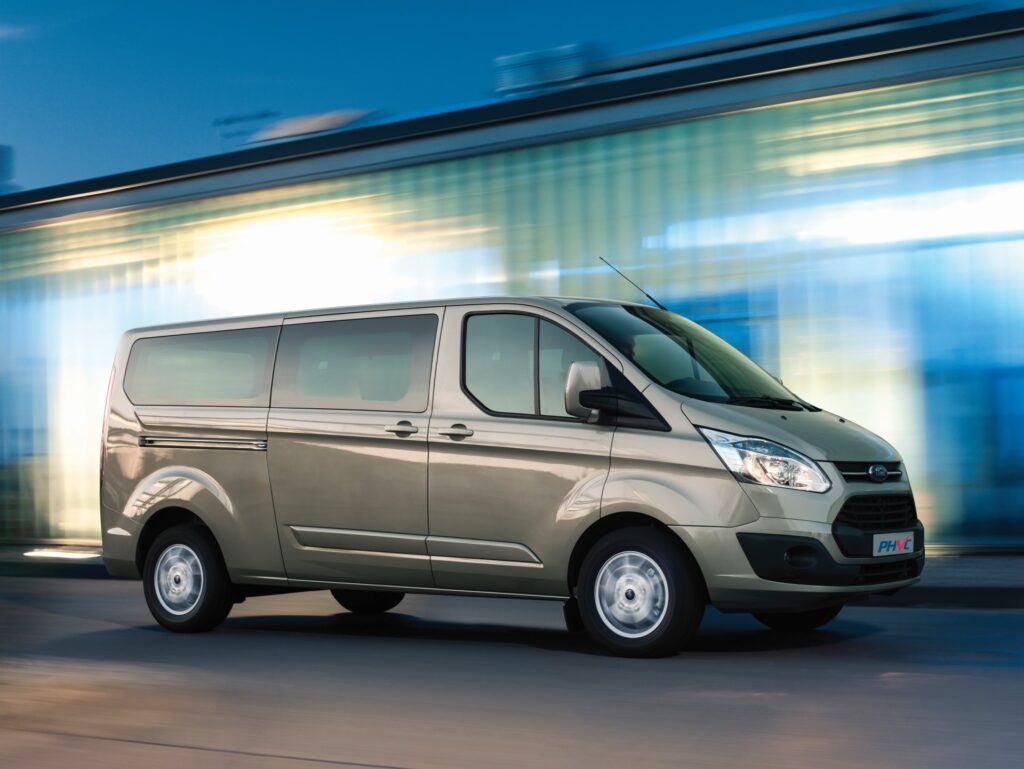 PHVC are a leading supplier of Ford 9,12,15 & 17 seat Minibuses.

Ford Transit Minibuses features a bold front-end design with a large
three-bar grille, a sleek bonnet and bumper, and distinctive bi-xenon
headlights with LED technology.

Inside, you'll find built-in connectivity and advanced driver assistance
technology to help make working days easier. The interior, with ample
stowage, stylish seat designs and attractive trim materials will reward its
occupants with greater levels of comfort than ever before.

Click here to read about the All New Ford E-Transit all electric 15 seat
Minibus.