To assist with your purchase we have a wide choice of financial options for you to choose from.
LEASING
• Fixed motoring costs
• Budgets tightly controlled
• Monthly, quarterly or annual payment options
• Peace of mind with a full maintenance package
• VAT registered can reclaim 100% of the VAT
• Off balance sheet funding
• Low initial down payment
• No depreciation or vehicle disposal costs
LEASE PURCHASE/HP
• Retain ownership of the vehicle
• Not tied to mileage restrictions
• Fixed interest rates for the contract period
• Shown as fixed asset on balance sheet
• Early settlement can be made within contract period
OUTRIGHT PURCHASE
• Full control over the purchasing process
• Retain any profit where the residual value is higher than expected
• Flexibility over when you choose to dispose of the vehicle
• Vehicles purchased using surplus cash are likely to be cheaper than using external finance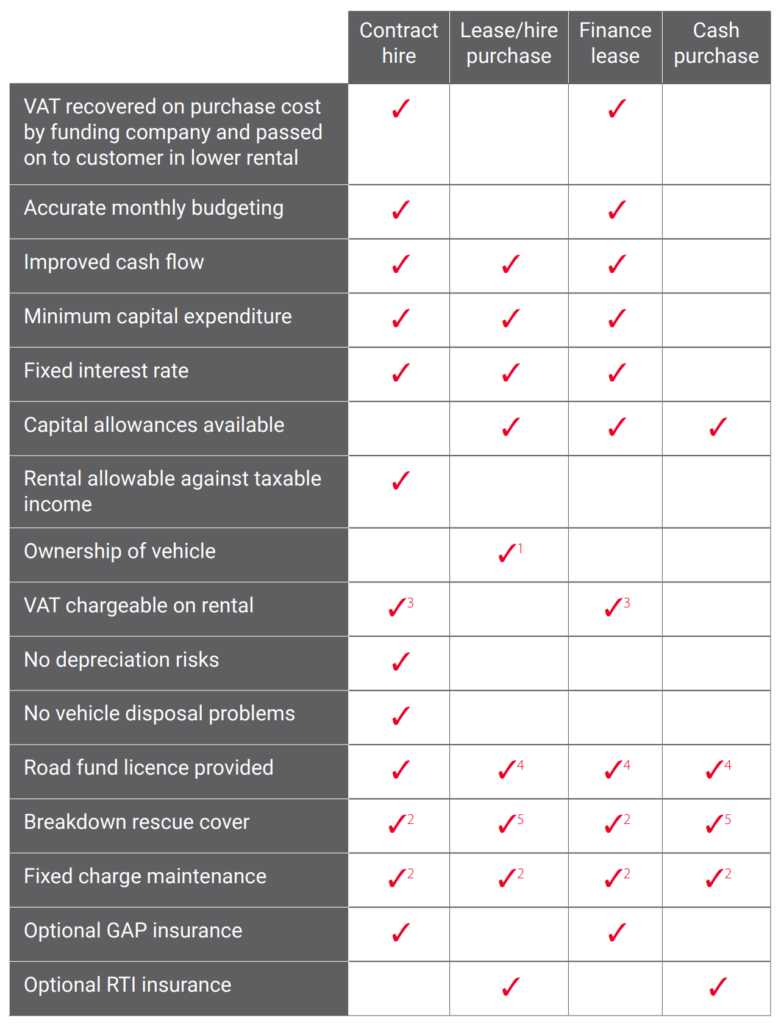 1 At the end of contract with financing products. 2 Optional. 3 Only 50% of the VAT relating to the finance element is recoverable if private use. 100% of the service element VAT (on contract hire only) is recoverable if business use. 4 Road fund license is provided for the first year only. 5 Manufacturer only.